It is not advisable to plant directly in compost since it may not have sufficient water retention and support. Additionally, compost is lighter than most soils, and over time, it can compact which is not ideal for containers. However, if you mix compost with either topsoil or potting mixes (5 to 50 percent of compost), you can enjoy all the benefits of compost alongside your garden soil or potting mixes.
It is a valuable addition to any garden as it not only improves soil structure but also adds essential nutrients. Whether you are planting flowers, vegetables, or herbs, using compost as a planting medium can lead to healthier and more productive plants.
We will explore the benefits of planting in compost and provide you with some useful tips to get started. So, let's dig in and discover the wonders of compost gardening.
Is it OK to plant directly into compost?
Compost is a versatile material that can enhance the quality of garden soil, be used as a topdress for your lawn, serve as a key ingredient in potting mixes, or work as a mulch for gardens and houseplants.
When planting, it's recommended to add well-rotted compost to the soil, making up no less than 25% of the soil's volume. Soil mixes can contain anywhere from 5 to 50 percent compost.
However, it is important to keep in mind that some of the nutrients present in compost are only beneficial in small quantities, as larger amounts can lead to ammonia toxicity and excess salt.
Does compost help plants?
Yes, You can use compost in flowerbeds and vegetable gardens. To perk up your lawn, you can spread 1 to 3 inches of compost across bare soil before planting grass or clover seeds. However, According to Research, some other benefits of using compost in plants include:
Increases plant rooting depth
Improves physical, biological, and chemical soil properties
Reduces erosion
Conserves water
Increases plant resilience to diseases, pests, and fungi
Can I put plants in my compost?
Yes, you can put certain plant materials in your compost. Adding plant materials to your compost pile can be beneficial. Here are some plant-related items you can typically add to your compost:
Vegetable and Fruit Scraps: Leftover parts of vegetables and fruits, such as peels, cores, and scraps, are excellent additions to compost.
Garden Trimmings: Pruned branches, leaves, and stems from your garden plants can be composted.
Weeds: Non-seed-bearing weeds can go in your compost pile. Be cautious with weeds that have gone to seed, as the seeds may survive the composting process.
Dead Plants: If you have plants that have died or reached the end of their life cycle, they can be composted.
Grass Clippings: Grass clippings from your lawn can be added to compost, but use them in moderation to avoid creating a dense, smelly pile.
Leaves: Fallen leaves are a great source of carbon and can balance the carbon-to-nitrogen ratio in your compost.
Small Branches: Shredded or chipped small branches and twigs can be added for extra carbon.
Flower Arrangements: Wilted flowers and plant-based flower arrangements can also be composted.
Benefits Of Using Compost For Garden Plants
The use of compost in gardening offers numerous benefits for both the plants and the environment:
Improved soil structure:
Compost helps to improve the texture and structure of soil, making it more crumbly and friable. This allows for better water drainage, root penetration, and airflow, creating an ideal growing environment for plants.
Enhanced nutrient content:
Compost supplies plants with a wide range of essential nutrients, such as nitrogen, phosphorus, and potassium. These nutrients are released slowly over time, providing a sustainable source of nutrition for plant growth.
Increased water retention:
The organic matter in compost acts like a sponge, helping to retain moisture in the soil. This reduces water runoff and evaporation, improving the overall water efficiency of your garden.
Natural pest control:
Compost contains beneficial microorganisms that help suppress soil-borne diseases and pests. It promotes a balanced ecosystem, fostering the growth of beneficial organisms that can outcompete harmful ones.
Reduced environmental impact:
Composting diverts organic waste from landfills, reducing methane emissions and promoting sustainability. By utilizing compost, you contribute to the conservation of natural resources and the reduction of greenhouse gases.
How Compost Improves Soil Fertility?
Compost is often referred to as "black gold" by gardeners and horticulturists, and for good reason. This organic matter plays a vital role in improving soil fertility.
When compost is added to the soil, it works to create a healthy and balanced environment for plants to thrive.
Nutrient Content In Compost
One of the key benefits of using compost in gardening is its rich nutrient content. Compost is teeming with essential nutrients that plants need for healthy growth. These nutrients include nitrogen, phosphorus, and potassium, often referred to as N-P-K. Additionally, compost is an excellent source of micronutrients such as calcium, magnesium, and zinc.
| Nutrient | Value | Unit |
| --- | --- | --- |
| Nitrate (NO3-N) dw | 291 | mg/kg |
| Potassium (K) dw | 1.13 | percent |
| Potassium (as K2O) dw | 1.36 | percent |
| Phosphorus (P) dw | 5900 | mg/kg |
Role Of Organic Matter In Plant Growth
Organic matter can also form humus, which is essential for crop production. During its decomposition, organic matter liberates minerals (inorganic molecules) which enrich the soil. 
Organic matter contains around 60% carbon, which is the defining factor in soil's influence on the global carbon cycle. Soils are the second largest active store of carbon after the oceans. 
Organic matter plays a crucial role in plant growth, and compost is an abundant source of it. When organic matter decomposes, it releases a host of benefits for plants.
First, it helps to improve soil structure, enhancing the soil's ability to retain moisture and nutrients. This is especially beneficial in sandy or compacted soils.
Moreover, organic matter acts as a sponge, holding onto water and slowly releasing it to plant roots. This water-holding capacity reduces the risk of both drought stress and waterlogging.
Additionally, the organic matter in compost serves as a food source for beneficial microorganisms in the soil. These microorganisms break down the organic matter further, releasing even more nutrients for plants to absorb.
Furthermore, compost introduces beneficial microbes to the soil, such as bacteria and fungi. These microorganisms help to suppress harmful pathogens and improve overall soil health.
They also aid in the breakdown of organic matter, making the nutrients more readily available for plants to utilize.
Advantages Of Planting In Compost
Nutrient-rich soil: Compost is teeming with essential nutrients like nitrogen, phosphorus, and potassium. These nutrients are released slowly, providing a steady supply to nourish your plants throughout their growing season. With compost, you can ensure your plants receive a well-balanced diet for optimal growth and development.
Improved soil structure: Unlike traditional soil amendments, compost improves soil structure by making it loose, crumbly, and well-draining. This allows plant roots to penetrate deeply and access oxygen, water, and nutrients more effectively. Enhanced soil structure also promotes the growth of beneficial microorganisms that contribute to a healthy ecosystem.
Enhanced moisture retention: Compost has excellent water-holding capacity, which means it can retain moisture for longer periods. This is particularly advantageous during dry spells or in sandy soils prone to drainage issues. By planting directly in compost, you can minimize water stress and reduce the need for frequent irrigation.
Sustainable gardening practice: Using compost as a planting medium is an eco-friendly approach to gardening. It helps divert organic waste from landfills, reduces the need for synthetic fertilizers, and promotes a more sustainable, circular economy.
Considerations For Planting In Compost
While planting directly in compost offers numerous advantages, there are a few important considerations to keep in mind:
Compost maturity: It's crucial to use mature compost that has fully decomposed. Immature compost can contain high levels of nitrogen and other compounds that may harm sensitive plants. Ensure your compost has cured for several months or find a reputable source for mature compost.
Testing compost quality: Conduct a simple quality check before planting directly in compost. Look for a dark brown, crumbly texture with an earthy smell. Avoid compost that appears slimy, smells foul, or contains visible chunks of organic material that haven't decomposed properly.
Adjusting nutrient levels: While compost provides a good balance of nutrients, each plant may have unique requirements. It's essential to monitor your plants' nutrient needs and supplement with additional fertilizers if necessary.
Potential Drawbacks Of Planting Directly In Compost
Despite its numerous benefits, planting directly in compost may have a few potential drawbacks:
Drainage issues: Although compost improves soil structure, excessive use can lead to poor drainage. This is especially true if your compost has a high organic matter content. Consider mixing compost with traditional soil to achieve a well-draining blend.
Imbalance in nutrient delivery: While compost slowly releases nutrients, the nutrient ratios may not always align perfectly with the plants' requirements. Some plants may require specific nutrient proportions that compost alone cannot deliver. Regular soil testing and targeted fertilizer applications can help address this issue.
Potential weed seed contamination: Compost that hasn't reached high enough temperatures during the decomposition process may contain viable weed seeds. These seeds can germinate and compete with your desired plants. Ensure your compost reaches optimal temperatures during decomposition to minimize this risk.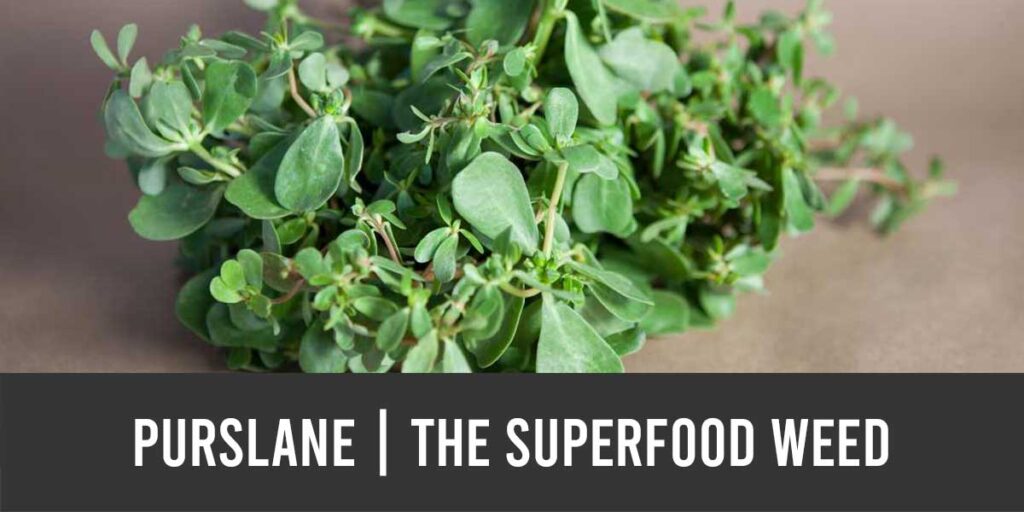 Credit: gourmandelle.com
Best Practices For Planting In Compost
Planting in compost can be an excellent way to enhance your gardening experience. Not only does it provide essential nutrients and organic matter to the soil, but it also helps retain moisture and promotes healthy plant growth.
However, to ensure success, it is important to follow best practices for planting in compost. In this article, we will discuss compost preparation for planting, choosing the right plants for compost planting, and proper planting techniques.
Preparation Of Compost For Planting
Before you begin planting in compost, it is crucial to prepare the compost to create an optimal environment for your plants. Here are some steps to follow:
Mature compost: Use well-aged compost that has broken down completely. This will ensure that it is rich in nutrients and free from any harmful pathogens.
Screening: If your compost contains large chunks or debris, it is recommended to screen it using a mesh or fine sieve. This will create a smooth texture, making it easier for plants to establish their roots.
Moisture level: Ensure that the compost has the right moisture content. It should be moist but not overly wet. If it feels too dry, you can add some water to moisten it, but be careful not to make it soggy.
pH balance: Check the pH level of your compost. Most plants thrive in slightly acidic to neutral pH levels, around 6.0 to 7.0. Adjust the pH as needed using amendments such as lime or sulfur.
Choosing The Right Plants For Compost Planting
Not all plants are suitable for planting directly in compost.
Some plants may prefer different soil conditions or have specific nutrient requirements. Consider the following factors when choosing plants:
Plant compatibility: Select plants that are well-suited to the specific conditions provided by your compost. Consider factors such as sunlight, moisture requirements, and the pH level.
Fast-growing plants: Opt for fast-growing plants that can make the most of the nutrients available in the compost. These plants can utilize the rich organic matter and grow quickly.
Annuals and vegetables: Annual flowers and vegetables are generally good choices for compost planting. They have a short lifespan and can benefit from the initial burst of nutrients present in the compost.
Perennials and shrubs: While some perennials and shrubs can be planted directly in compost, others may require a mix of compost and traditional soil. Research the specific requirements of the plants you intend to grow.
Proper Planting Techniques
To ensure successful growth, it is crucial to employ proper planting techniques when incorporating compost:
Planting depth: Dig a hole slightly larger than the root ball of the plant and place it at the same level as it was in the nursery container. Avoid burying the plant too deep, as it can hinder air circulation.
Gently loosen the roots: Before placing the plant in the hole, gently loosen the roots with your fingers. This will encourage the roots to spread out and establish themselves in the surrounding compost.
Firm the soil: Once the plant is in place, firm the soil around the base of the plant. This will provide stability and ensure good contact between the plant roots and the compost.
Watering: After planting, water the newly planted area thoroughly. This will help settle the soil and ensure that the compost is evenly distributed around the root system.
Mulching: Applying a layer of organic mulch around the base of the plant can help retain moisture and suppress weeds. This will further enhance the benefits of planting in compost.
Conclusion
Incorporating compost into your gardening practices can have numerous benefits, as it enriches the soil with essential nutrients and improves its structure. By planting in compost, you create an environment that promotes healthy plant growth and enhances the overall productivity of your garden.
Compost also helps retain moisture and suppress weeds, leading to less maintenance and healthier plants. So, whether you're a beginner or an experienced gardener, try using compost and witness the remarkable difference it can make in your gardening endeavors.
I am a graduate of Bangladesh Agricultural University, where I delved into various agricultural disciplines, equipping me with a profound understanding of agriculture. Beyond academics, I have hands-on experience in gardening and crop cultivation. My passion is to embrace sustainable farming and horticulture. With a BSc in Agriculture, I am dedicated to promoting environmentally conscious and efficient agrarian practices.
Bachelor of Science (BSc) in Agriculture (Hons.)
Master of Science. (Sustainable Agriculture & Food Security ) (MS)
Bangladesh Agricultural University